Reset Chromecast to Wipe Configuration
Reset Chromecast
If you are running into problems or you are giving your Chromecast to a friend, you may need to factory reset Chromecast.  The process is fairly simple and will wipe out any configuration stored on your device.  Please consider the following before you reset your Chromecast:
If you are having a problem and would like to reset Chromecast, simply try rebooting it by unplugging it and plugging it back in.  This can fix common connectivity issues.  If it doesn't, continue to the next step to reset Chromecast.
Going through the factory reset process will only wipe out your Chromecast's name and wireless configuration.  There is no data stored on the device that can't be restored after you reset Chromecast.  Don't be afraid to reset Chromecast if you need to!
Reset Chromecast – The Physical Way
No matter which Chromecast you own, there is a physical button that can be used to reset Chromecast.  Below is an image of each generation of Chromecast with an arrow pointing the the button that you will need to press.  With the Chromecast powered up and fully booted, simply hold the button for about 25 seconds until the solid LED begins flashing.  If your device is plugged in to a TV, the screen will go black when the factory reset process begins.  This whole process should only take a minute or two to complete.
Once the process is finished, the LED on the Chromecast should pulsate white.  You can also verify that the device has been reset through the Google Home app on your Android or iOS device.  Open the app and click on the devices link.  You should see the reset Chromecast listed and needing setup.

Reset Chromecast from the Google Home app
If you have access to a device with the Google Home app installed, you can factory reset any Chromecast right through the app.  If you don't have the app, you can download it for Android here, and iOS here.




Steps to factory reset your Chromecast
1 – Open up the Google Home app on your phone or tablet.
2 – Expand the menu and select devices.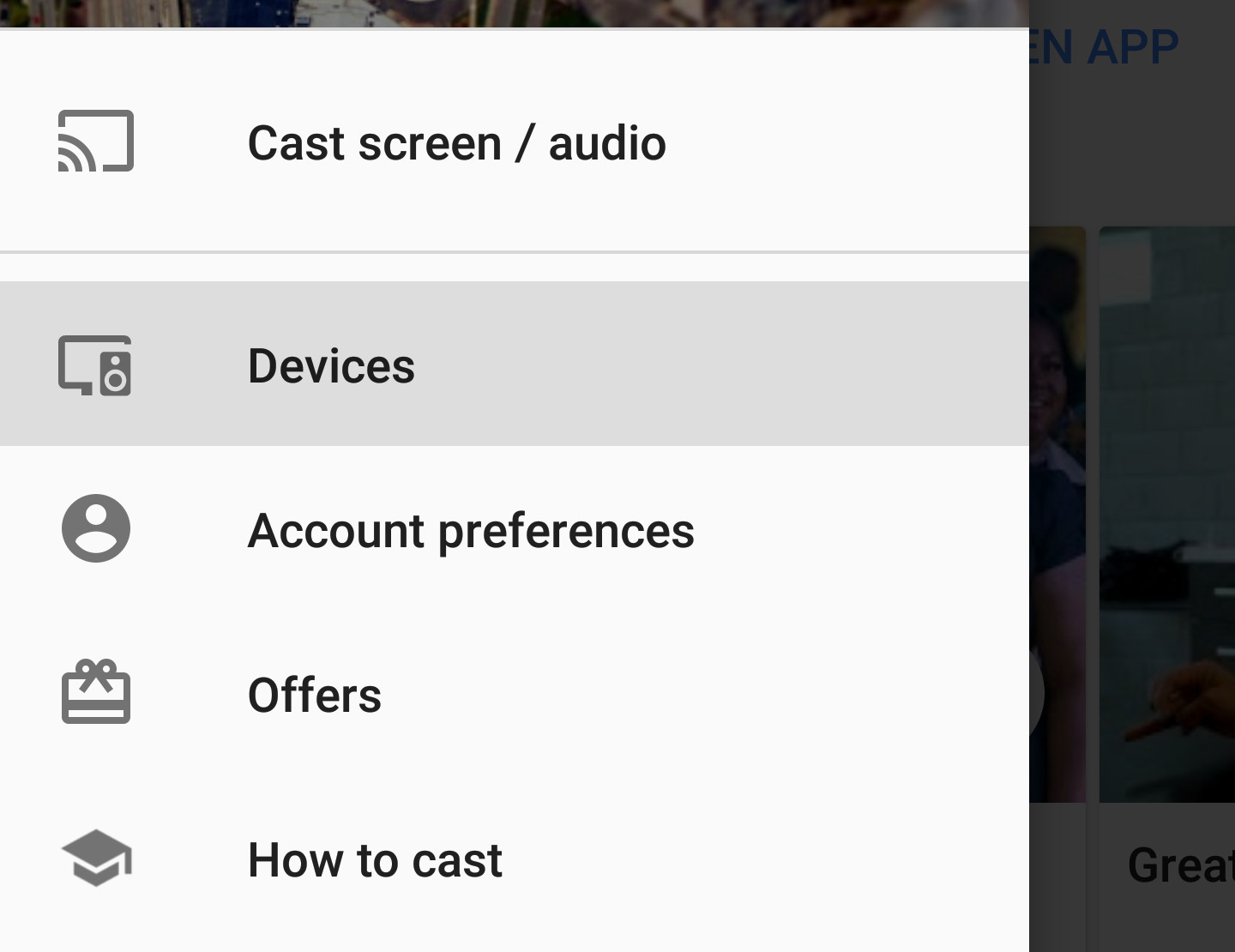 3 – In the upper right corner of the Chromcast that you would like to factory reset, tap the 3 dots to open up settings.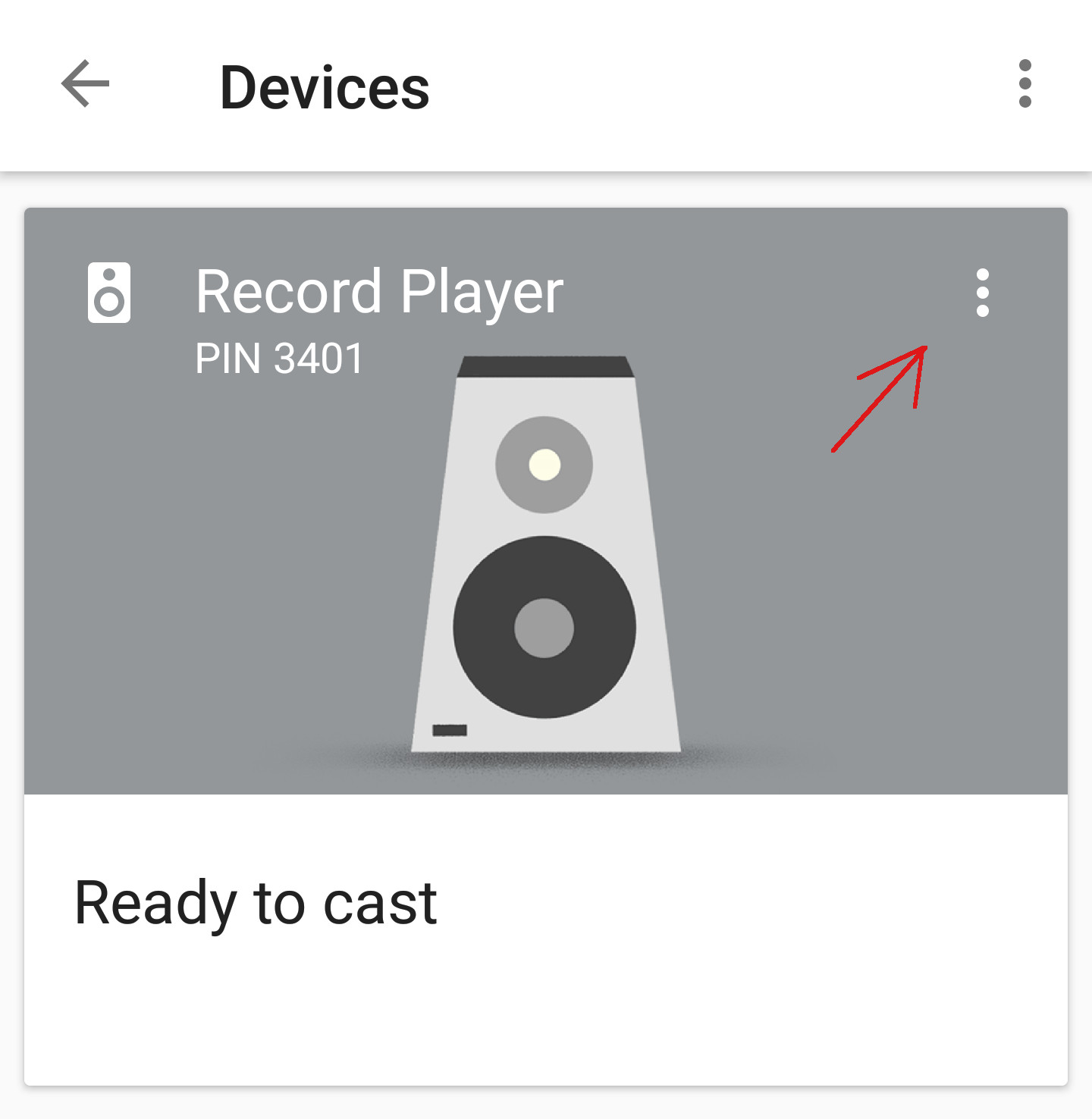 4 – Once in the device settings, tap the 3 dots again to open up the reset menu.  Select the factory reset option and proceed to reset your Chromecast.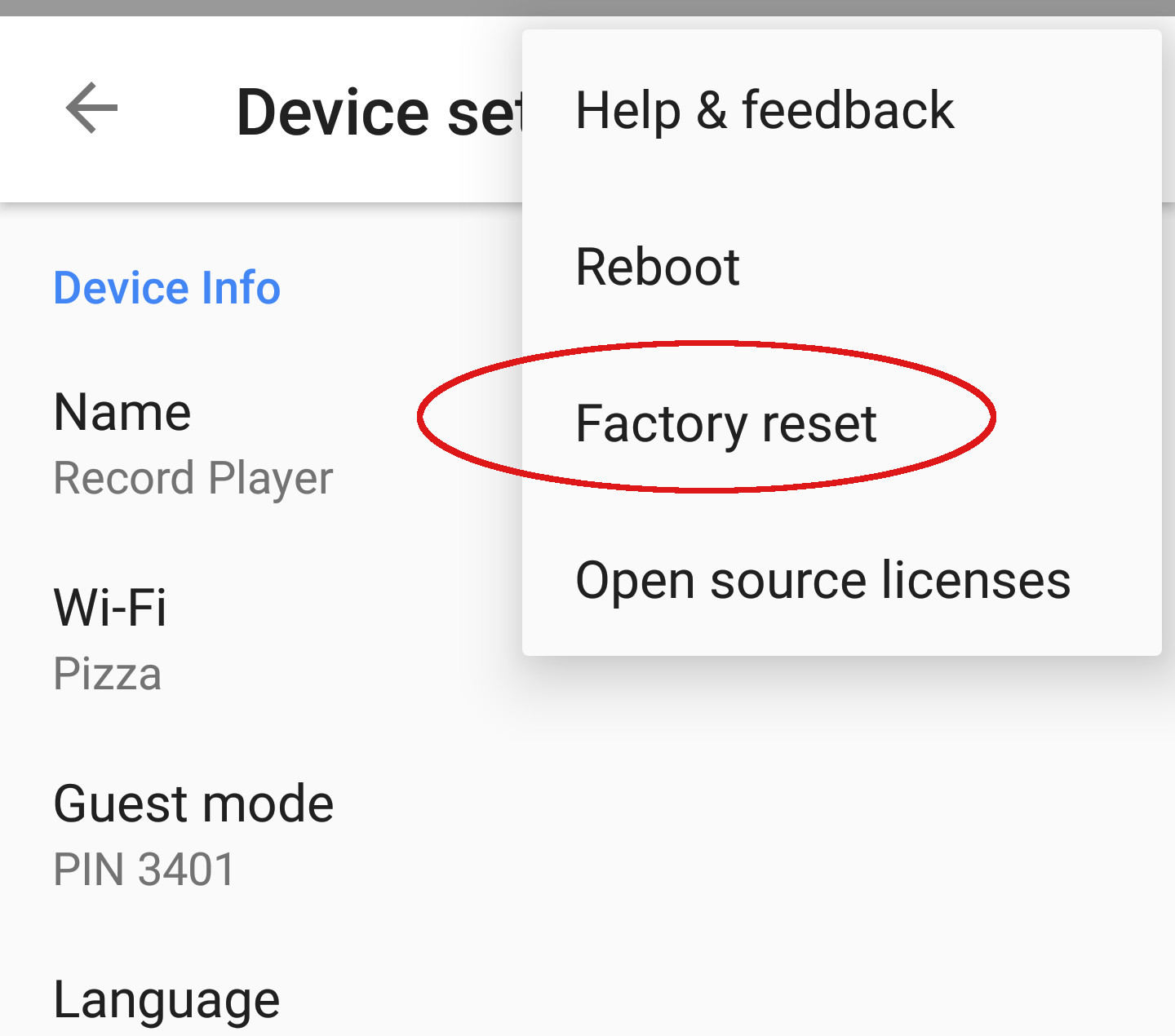 5 – Once the reset process is complete, your Chromecast will need to be reconfigured if you are planning on using it.  Follow our Chromecast Setup guide for instructions on how to setup your Chromecast.
If these intstructions aren't working for you, check out Google's official Chromecast reset guide here.