Chromecast Audio Multiroom Configuration
Chromecast Audio Multiroom Setup




Traditionally a whole house multiroom audio setup would cost you hundreds, if not thousands of dollars.  Up until recently, the only affordable option for whole house audio would require you to purchase a Sonos system.  If you wanted multiroom audio, you would have to spend over a thousand dollars on Sonos equipment.  Google has recently updated the Chromecast Audio and given listeners the ability to cast to multiple cast enabled devices.  This means that it's now possible to cast your favorite Spotify playlist to multiple rooms in your house.  Here's you go through the Chromecast audio multiroom setup process.
Chromecast Audio Multiroom Configuration
1 – Power up all cast enabled devices
Make sure all of your Chromecast Audio and cast enabled devices are powered up and connected to your network.  Follow our Chromecast Audio setup guide if you need help setting up your device.  If you have a Google Home device, you can cast music to your Chromecast Audio and Google Home at the same time.
2 – Create a Chromecast Home Group




Open the Google Home app on your Android or iOS device.  If you don't have the app, you can download it from the Google Play or iOS App store.  Once in the app, click on the three horizontal lines in the upper left corner and click on Devices.
This will list all of your Chromecast and cast enabled devices such as Google Home.  Find one of your Chromecast Audio devices in the list and click the three dots in the upper right hand corner.  This will open a menu and give you the option to create a home group.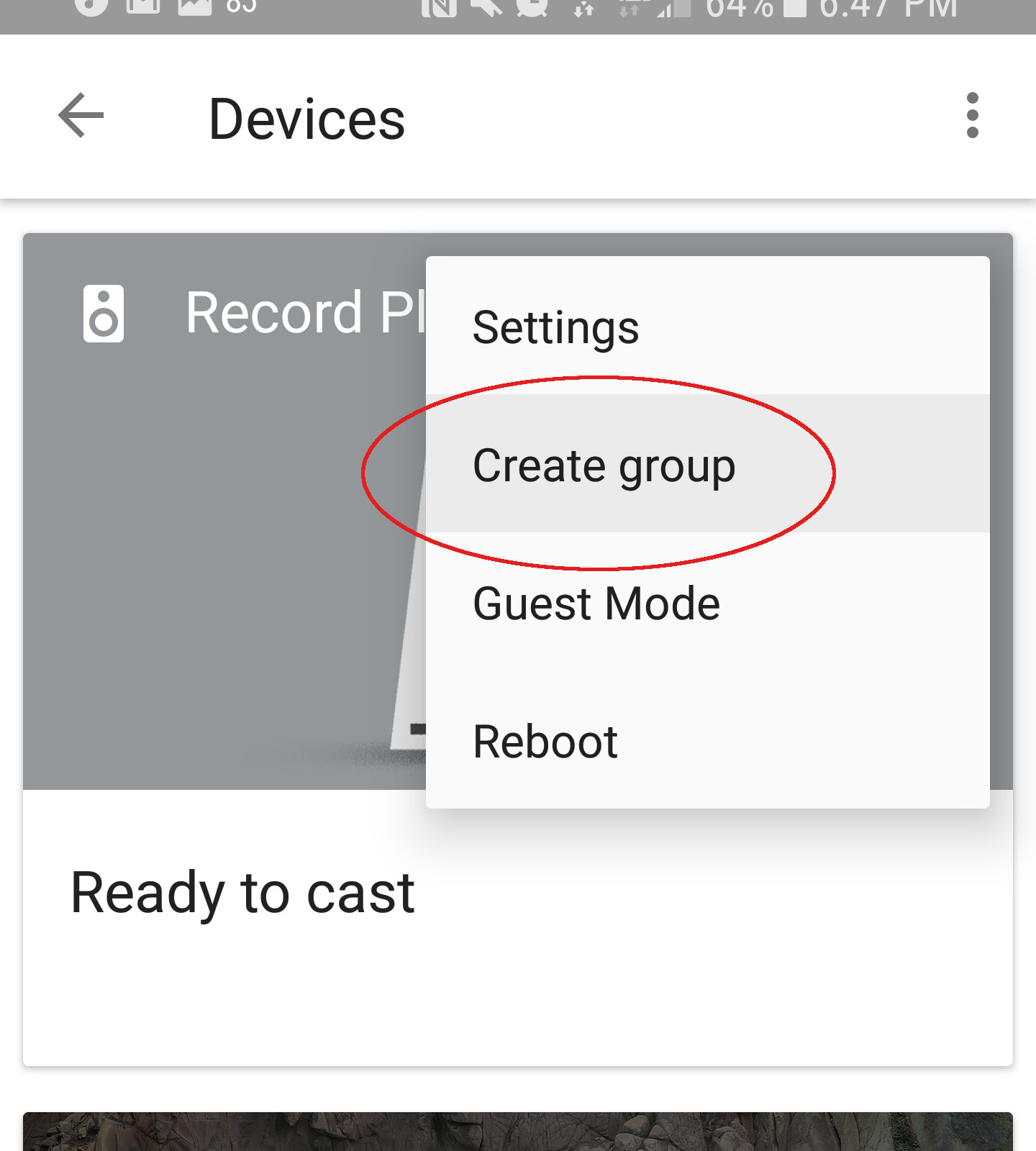 The next screen will give you the option to select all of your Chromecast Audio and cast enabled devices.  Select everything that you want to include in your Chromecast Audio Multiroom group and click save.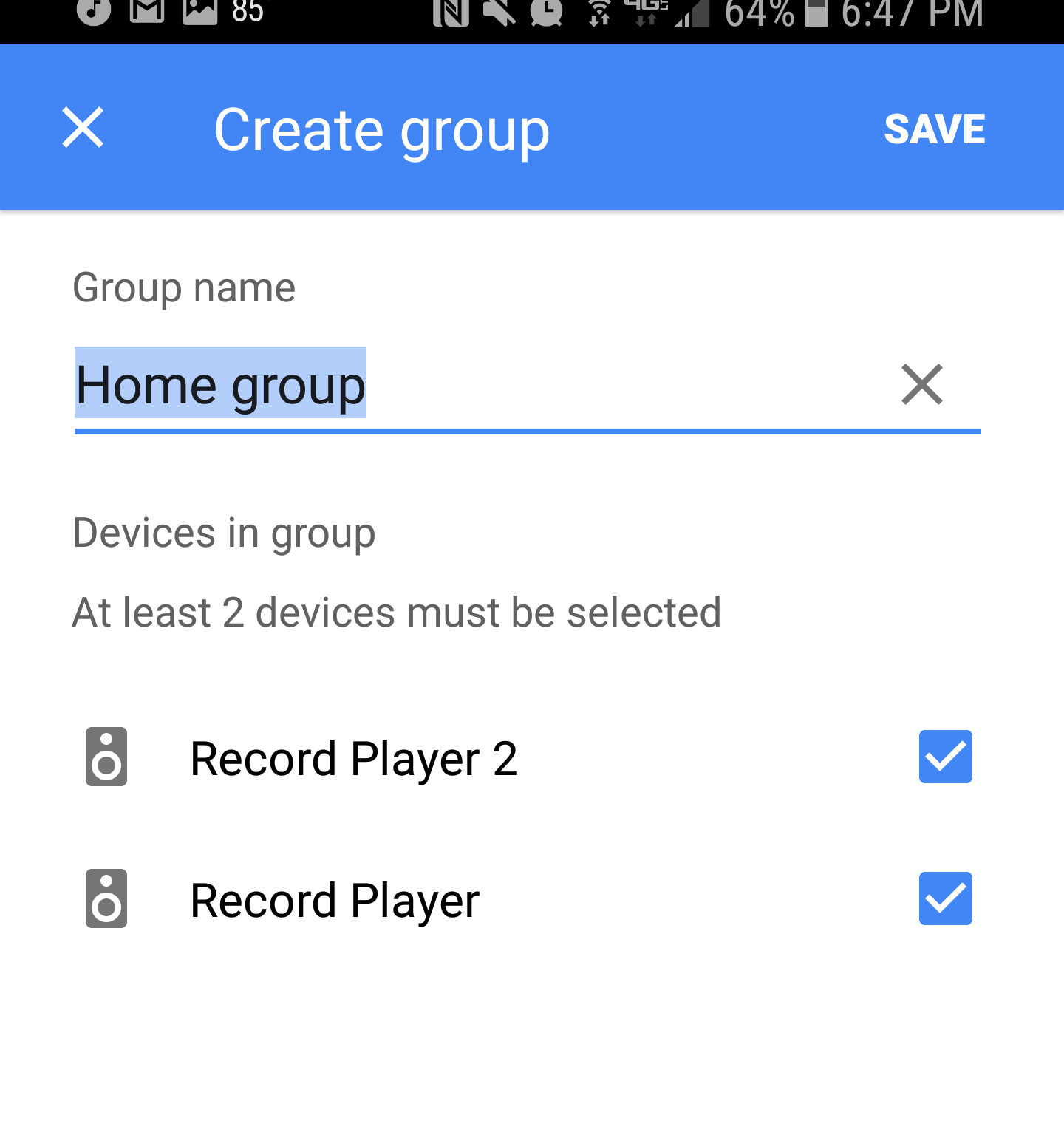 3 – Chromecast Multiroom Audio
Now that you have your home group created, you can begin to listen to your favorite Google Play Music, Spotify, Pandora song to all of your Chromecast Audios.




Open up a music app on your Android or iOS device and click the square cast icon.  Select your newly created home group.  In the example below, home group is the name of our Chromecast Audio multiroom group.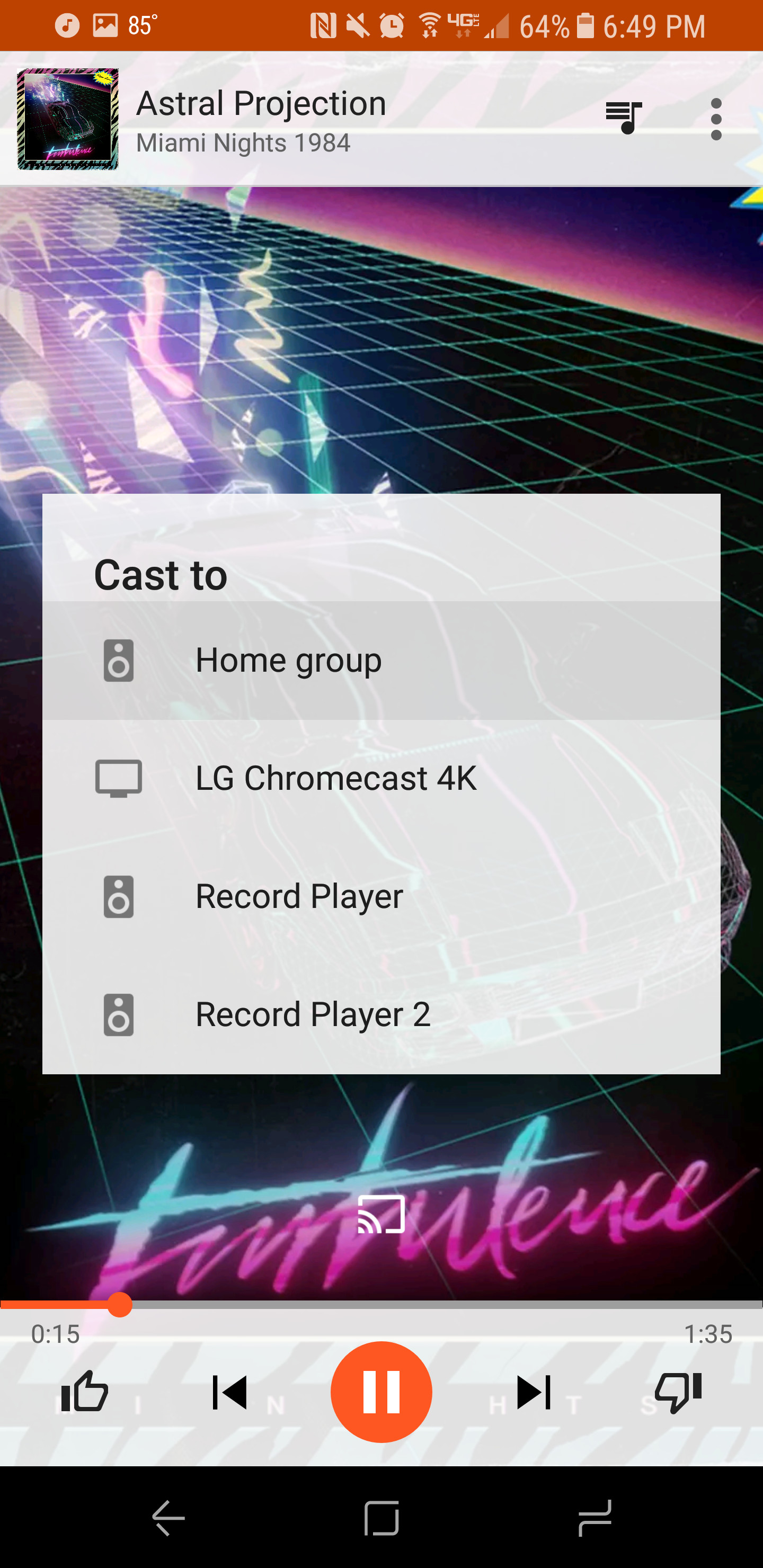 You should hear the typical Chromecast Audio chime and your music should start playing shortly.